What Your Containers Become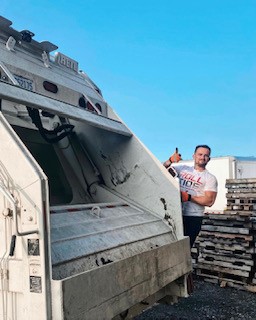 Once your container is recovered by an award winning GPS collection specialist, it is catalogued and en route via GPS eco-trucks to being transformed into a sustainable product at our safe, innovative facilities.
GPS infrastructure complies with the strictiest of environmental standards. Once your container arrives securely at a GPS facility, our state of the art technology transforms it into a plastic pallets or lawn edging of the highest quality in the industry.